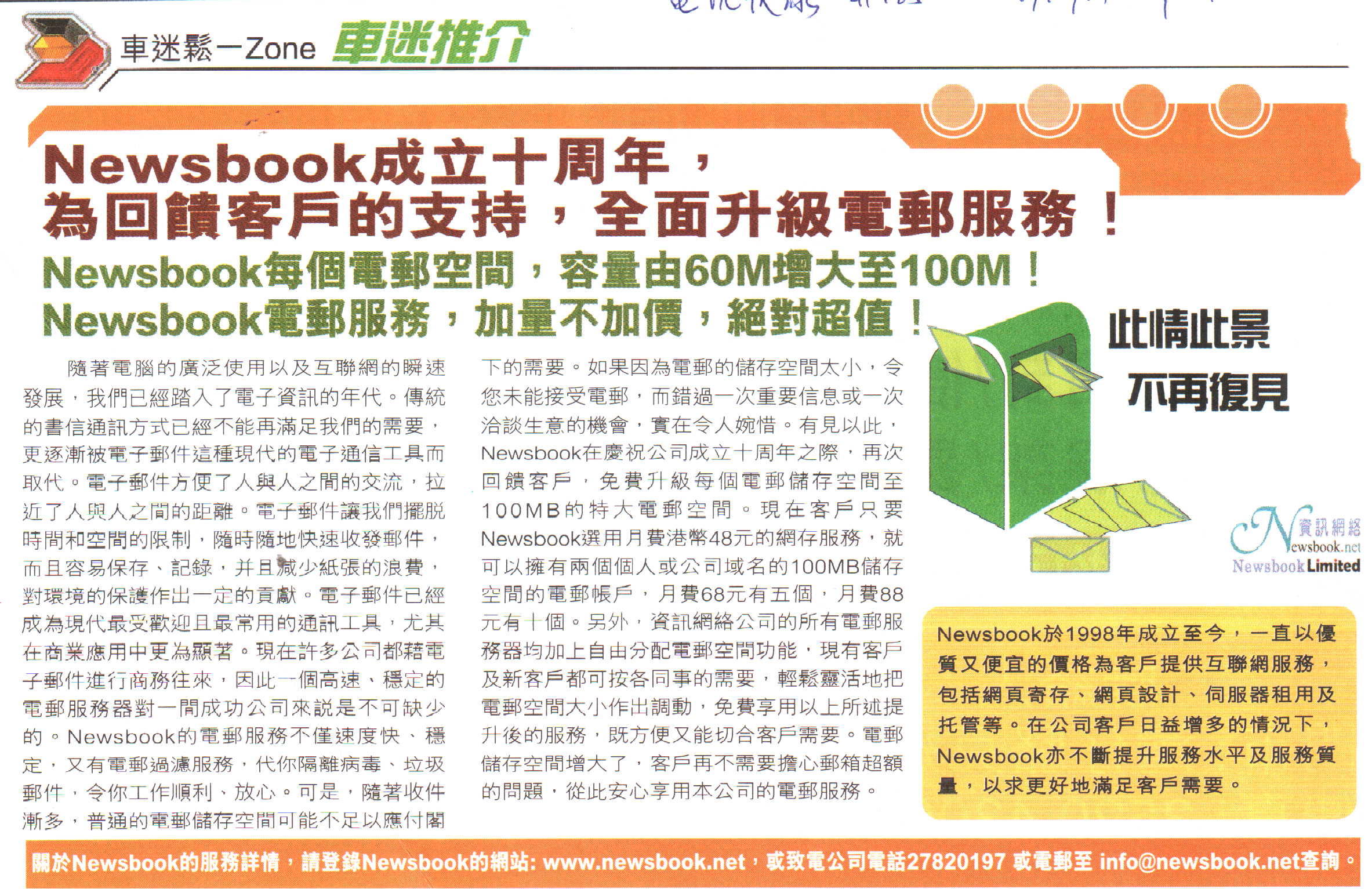 Newsbook limited Co., Ltd. (Newsbook Limited) was established in 1998. We have experience in senior services to provide clients with comprehensive commercial and personal Internet services. To enable customers using happily, set your heart at ease. The tenth anniversary, Newsbook to celebrate the many years of operating results and thankful for the support of all customers, with immediate effect, the customer apply for any Newsbook storage services will be offered a free registration of . Com.cn or. Cn a year.
Today, it's more than 1.3 billion population of China, the market attracted a lot of large companies to develop its economy flourish in mainland China. In recent years it has become the world's fourth largest economy country after the United States and Japan and Germany, the world completes their economic ties with mainland China. When the information technology flourish, the gradual popularization of the Internet, many companies begin to build websites in China, mainly for the mainland market, because of that, application of Chinese domain names are very common. Newsbook follow the market trends, specifically for the introduction of discount packages, limited number of customers could get the discount. Be interested in it, quickly apply for it now!
Newsbook business for many years, continuous improvement both service of quality and charges, to meet customer needs, adapt to market demand. Newsbook has acquired the license issued by the Government of the Internet, She is Cisco System's Hong Kong agents, has a first-class network equipment. Nowadays quality of Newsbook broadband is the best ISP web hosting and she is one of the five of the commercial Internet Service Providers in Hong Kong. Newsbook has diversity services, web storage services, Besides Newsbook also provides professional web design services, server rental and hosting services; server services, we offer nine different data center services to customers to make their options, get the most vital services. Newsbook 10 years since its establishment, qualities of service, network speed and all aspects were been improved, the company aims to meet the needs of different customers, to provide customers quality and the economy services. Nesbook After years of hard work, customer traffic has been increased to more than 10,000, is to be congratulated!
For more information about the services of Newsbook in details, please visit Newsbook site: www.newsbook.net. Or call: 852-27820197 or e-mail to: info @ newsbook. Net. in query.